We want to share and inspire you to dream in bed, feel and give soft hugs at home and live a dream wherever you are!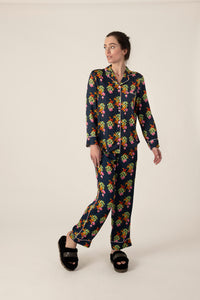 uncomplicated luxury
The koi fish and lotus flower are both symbols of strength and perseverance in Japanese culture. The koi fish is a symbol of good luck and fortune, while the lotus flower represents purity, beauty, and grace. Together, these symbols represent the perfect balance of opposites, which is an important part of Japanese philosophy.
MAKE A WISH PAJAMA. SHOP NOW.
Follow us and be the one and the best
5 minute run pjs to meet all your cozy needs
Soft touch creations and cozy designs with adorable prints
Make every day, night, and everything in-between comfortable, relaxed and soft to touch